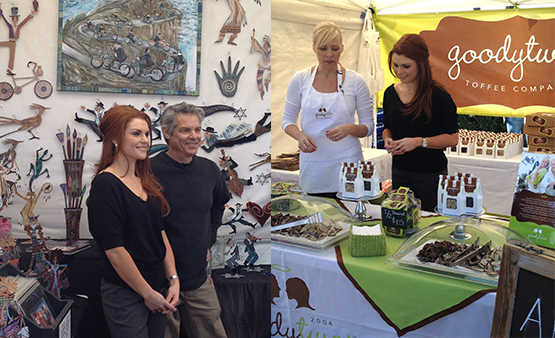 Both Fountain Festivals of Fine Art & Crafts (Spring & Fall) have become two of the Southwest's most iconic art fairs.
They are truly the meeting place of talented artists and highly skilled craftsmen from around the world. You'll probably run into some old friends, make new friends, be jealous of other people's work, or make them jealous of your work. (All artists aim for that!) It's a juried show. That means if your work is selected, you rank among the elite. Not everyone who enters gets an invitation. So you'll be in good company at show time. The better the competition in every category, the better for you as an artist. It's an exhibit where you can be proud to show your work. Not to mention the 200,000+ people who attend every year. Most of them are looking to buy.
<a name="faq"></a> Please see the FAQ information below to find out some more information about the next Fountain Festival for which artists may apply!
When are the 2020 Fountain Festivals?
Spring Fountain Festival of Fine Arts & Crafts
February 21-23, 2020
Fall Fountain Festival of Fine Arts & Crafts
November 13-15, 2020
Where are the Fountain Festivals?
Fountain Hills, AZ
Saguaro Blvd/Avenue of the Fountains
How can I apply to be an artist/exhibitor at the next Fountain Festival?
We ask all interested artists/exhibitors to apply to the Fall Fountain Festival via Zapplication. The applications will be available on Zapp starting June 4, 2020.
You can access the online application here!
When Is the Due Date for the 2020 Fall Fountain Festival Applications?
All applications for the 2020 Fall Fountain Festival are due July 17, 2018.
What are the Medium/Categories at the Fountain Festivals?
Batik
Ceramic
Crafts
Culinary Arts
Digital Art (new!)
Drawing
Glass
Jewelry
Leather
Metal
Mixed Media
Music
Painting
Photography
Prints
Sculpture
Textile Design
Weaving
Wood
How Many Attendees does the Fountain Festival Attract?
On average, the Great Fair has over 200,000 attendees over the three day event.
What are the Demographics of the Fountain Festival attendees?
Event Demographics:
Marital Status:
Gender:
Age Range:

Under 25: 9%
25 – 29: 6%
Over 30: 85%

Household Income:

Under 40K: 16%
40K – 49K: 14%
50K – 100K: 35%
101K – 250K: 26%
Over 250K: 9%
Where can I find more specific information about the Fall Fountain Festival?
All of the event information and application details can be found by clicking HERE!
I cannot make it to the this Fountain Festival. Is there another event in which I could get involved?
Yes! We host two art shows each year, the Fall Fountain Festival (every November), and the Spring Fountain Festival (every February).
The Fall Fountain Festival 2020 will be held November 13-16. Check back in early June for application information.
If you've chosen the Fountain Festival of Fine Arts & Crafts for to be the first time you've ever showed you work anywhere, this will certainly be an epiphany. The size and scope of both fairs still amazes even our most seasoned artists. We know both Fountain Festivals will exceed your expectations. An endless sea of potential buyers flows throughout Fountain Hills for three days. It's wonderful. It's inspiring. It's awesome. And at times, it's slightly overwhelming. In a good way!
The weather is always great. But the show still goes on even if it does rain. (But really, what's the chance of that?) There's live music to get your creative juices going. Other artists working in your medium you can share information with. Possibly trade ideas about materials or styles. You'll meet artists working in other mediums that will certainly inspire you. Maybe even motivate you to dabble in their discipline or another discipline. After all, through art history, the masters have tried their hand at everything.
Now, it's true that artists never stop working. But there are lots of food vendors and restaurants. So, if you get hungry, food choices abound. For breakfast, lunch or even dinner. Our terrific local restaurants, gourmet food vendors and even places to get snacks. So much for the starving artist syndrome.
You'll have a booth so you can work on site if you like. It's a wonderful way to attract attention. (How do artists do that?) People love to watch working artists. (They make it look so easy!) Besides, you won't have any downtime and maybe you'll sell what you create on the spot. Incentive!
So, just think about it. What could be better than being in Fountain Hills at a Fountain Festival of Fine Arts & Crafts on a beautiful day, showing work your proud of, doing a little work on site, meeting lots of interesting people and making money by selling them your work? Hmmm. Sign me up!!!
Click the link below to connect to our ZAPPlication website to apply to be an artist, exhibitor or vendor at our next Fountain Festival or for addition information about the current Festival. Fall Festival applications start in early July and Spring Festival applications start in early October.
This is my favorite show! It goes very smooth from beginning to and I always make a large profit! It's one of my best shows!
- Deanna Martinez-Hay, Art 4 your glasses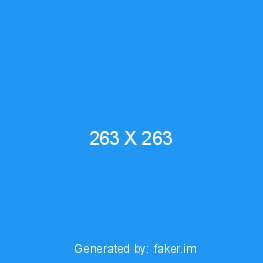 The Fountain Hill shows professionally run from the directors to the volunteers. Everyone is friendly, helpful and there for you. Great art buyers. My favorite shows!
- Dorothy Proffitt, Western Winds Artwork
This is a high-quality show. The attendees are enormous, and the camaraderie amongst the vendors is awesome. I feel blessed to be a part of this Fountain Hills Fair.
- Genevieve Markowski